Latest News
Details

24 February 2021
Our referra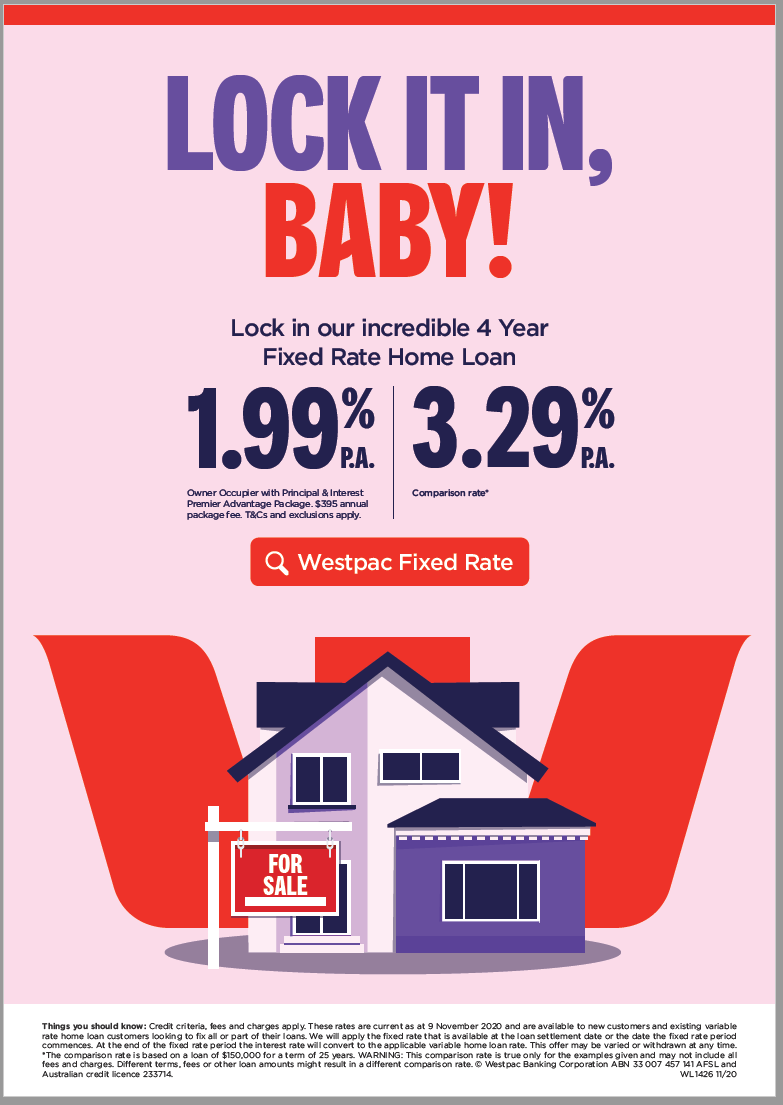 l partner, Westpac, announces interest rate decreases for your home loan
eviDent supporters can now access the following fixed Home Loan rates:
Fixed Rate Owner Occupied Loan with Principal & Interest repayments. Available for new loans and existing variable home loans Fixed Rate Products.

New Rate
1 Year 2.09% p.a.
2 Year 2.09% p.a.
3 Year 2.09% p.a.
4 Year 1.99% p.a
Click below to enquire about a decreased rate for your home loan and let Westpac look after your needs.
eviDent Foundation may receive a commission from the referral for a home loan.